Wildstone, working on behalf of Westminster City Council, have installed a replica snow globe to protect the Shaftesbury Memorial and Eros statue in London from vandalism over the festive season.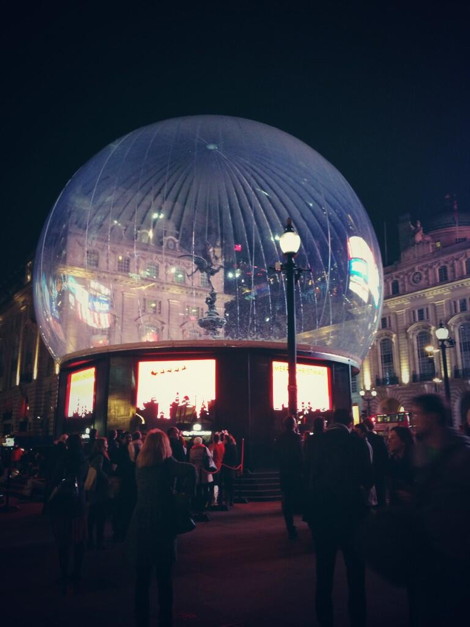 Revellers in the past have caused considerable damage to the structure and the snow globe is designed to defend Alfred Gilbert's statue. The memorial which was built in 1892, is one of the UK's most photographed and loved landmarks and the snow globe will protect it for the enjoyment of future visitors.
The snow globe is made of the highest quality materials using an impressive 11 metre inflatable PVC membrane, designed by Wildstone and constructed by fabric structure experts Architen Landrall.
It will no doubt add festive sparkle with a continuous live snow effect whilst still protecting the iconic landmark. The octagon surround of the structure incorporates eight high definition digital screens which will display sponsors branding. Sponsors include Microsoft, Fiat, JD Sports, Canon and various theatre advertisers booked by Dewynters.
Planning consent was granted last year for the snow globe to be installed over the Christmas and New Year period until 2016.