Posterscope has significantly enhanced its audience insight and campaign planning capabilities by forging a partnership with the UK's largest mobile network, EE.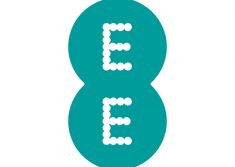 This will see EE provide Posterscope with anonymised and aggregated group level network usage data, that will inform planning and optimise the performance of outdoor advertising campaigns.
The tie-up will deliver Posterscope insights on group level movements and location-based digital behaviours on the move, and an understanding of how, when and where mobile devices are used by large groups of people in relation to, and in the proximity of, OOH media sites throughout the country.
Future applications will enable agency planners to determine the effect that exposure to OOH media at specific locations has on mobile web actions, and to capture data on journey patterns, areas of residence and locations visited by particular audiences. So, for example, it would make it possible to pinpoint hotspots of sports or film usage, and design campaign plans accordingly.
This new data will be incorporated into Posterscope's own recently launched 'Planner' app that combines and interprets mass volumes of audience data to optimise the effectiveness and efficiency of campaigns. This tool was primarily developed to leverage access to the raw data within Route – the OOH industry's audience measurement system – but also integrates data from a variety of other sources.
James Davies, Chief Strategy Officer at Posterscope told us "We are incredibly excited to be working with EE on this groundbreaking initiative which takes OOH media site location selection to a whole new level. Our Planner app gives us the ability to apply EE's mobile usage hotspot data to our clients' campaigns."
"This data will allow us to offer high levels of granularity and accuracy in planning and targeting client campaigns. It will also provide us with an unrivalled understanding and insight of the behaviour of audience groups in the out-of-home environment, and their journey to digital platforms.
"We now have enhanced data sources – from our own OCS study, to Route and EE. However, only through the efficient organisation, interpretation and application of this data can true value be derived for our clients, and Posterscope Planner app delivers this."
Posterscope is currently signing up launch advertisers with newly optimised campaigns running from November 2013.