Ocean Outdoor and Westfield London are combining media assets to transform the leisure and retail destination into a premium show space during London Fashion Week (14th-18th February 2014), featuring six different interactive spaces.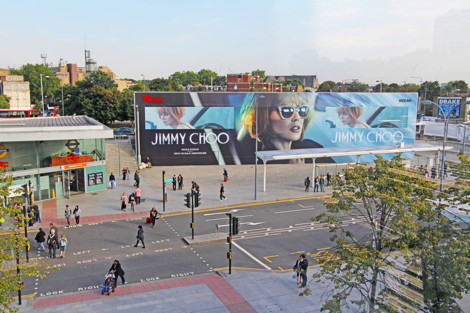 A W12 take over includes a chance for brands to connect and interact directly with shoppers using the technical capability of The Wall @ Westfield and the Eat Street screen to upload real time content.
Campaigns will be fully integrated with social media and mobile led activity, allowing shoppers to participate by uploading fashion content in return for rewards. Previous campaigns have featured live video content and commentary from the main catwalk shows as they happen.
Myf Ryan, Westfield's director of marketing, UK & Europe, told us "We are very excited to collaborate with Ocean on this interactive, content based branding package which delivers a major showcasing experience for brands to the millions of customers who visit our centre."
Four giant vinyl walls will border a red carpet walkway to the entrance of Westfield, with a designated area for experiential activity, such as photo shoots.
Supporting activity on Ocean's Digi-Bridge and slots on Westfield Point will give advertisers the chance to reach shoppers at every access point.
Featuring the latest collections from more than 50 international designers and labels including Burberry, Mulberry, Tom Ford and Vivienne Westwood, London Fashion Week takes place from February 14 – 18 2014.