Adrian J Cotterill, Editor-in-Chief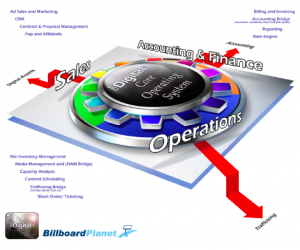 BillboardPlanet launches bDigital, a new online web platform for the Digital Signage industry.
Billed as a state-of-the-art web platform it is designed, like many of the online platforms popping up at the moment to help; manage digital networks, prepare campaigns, manage proposals and contracts, create dynamic online maps with integrated demographics, manage creative artwork, execute accounting and billing operations, monitor the health of the operation through exclusive web-enabled reports, and send online proof-of-performance reports!!!
We hope to take a more detailed look at the offering sometime soon.