Gail Chiasson, North American Editor
JCDecaux SA reported that its revenues for the year ending Dec. 31, 2013, were up 2.0% over 2012 to €2,676.2 million, with its organic revenues up 1.2%.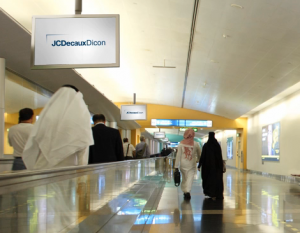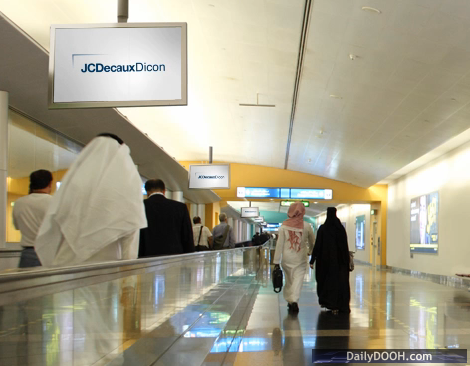 Commenting on the results, Jean-François Decaux, chairman of the Executive Board and co-CEO of JCDecaux, said, "JCDecaux achieved another year of record revenues and operating margin in 2013, as well as record EBIT before impairment charges." (EBIT before impairment charges of €351.6 million, was up 10.1%.)
"In the context of a modest European economic improvement in the second half after a prolonged crisis, we have proven once again the strength of our business model with 32% of our revenues coming from fast-growing countries and 7% from our premium digital portfolio still largely focused in three countries including the UK, where digital already represents 20% of revenues," says Decaux.
"During 2013, we completed the installation of our advertising clocks in São Paulo and announced the acquisition of 85% of Eumex, which will give us a strong platform for growth in Latin America. As we enter our 50th anniversary year, we continue to focus on organic growth and to selectively invest in value accretive acquisitions. Our strong financial flexibility also enables us to recommend a 9% increase in dividend per share to €0.48 at the AGM in May.
"As far as Q1 2014 is concerned, bearing in mind the limited visibility and continued volatility in most markets, we currently anticipate a slight increase in organic revenues.
"Looking forward, we remain convinced that out-of-home retains its strength and attractiveness in an increasingly fragmented media landscape. We believe we are well positioned to outperform the advertising market and increase our leadership position in the outdoor advertising industry. The strength of our balance sheet is a key competitive advantage that will allow us to pursue further external growth opportunities as they arise."
The company reported that its organic revenue growth of 1.2% was mainly driven by its Street Furniture segment, reflecting some underlying improvement in most of its European markets. Organic revenue growth in the Transport segment was limited in 2013, mainly due to a difficult comparative base from the Olympic Games and the loss of some contracts at the end of 2012. The Billboard segment continued to remain challenging throughout the year.
In 2013, net financial income was -€26.3 million compared to -€21.4 million in 2012. This evolution reflects a higher interest expense due to the net interest cost on the €500 million bond issue completed in February and the integration of Russ Outdoor.
Share of net profit from equity affiliates decreased to €13.4 million compared to €17.8 million last year, mainly due to APG|SGA in Switzerland and Metrobus in France.
The Group had a net cash position of €32.0 million as of 31 December 2013, slightly lower than last year (31 December 2012: €34.9m).
JCDecaux claims to be:
#1 in street furniture (480,400 advertising panels);
#1 in transit with more than 145 airports and more than 290 contracts in metros, buses, trains and tramways (377,000 advertising panels);
#1 in billboards (191,000 advertising panels);
#1 in outdoor advertising in the Asia-Pacific region (211,400 advertising panels);
#1 worldwide for self-service bicycle hire.
Alogether, JCDecaux has 1,082,400 advertising panels in more than 55 countries. It is present in 3,700 cities with more than 10,000 inhabitants. And it has 11,402 employees.