Adrian J Cotterill, Editor-in-Chief
In a none too surprising move OVAB Europe today announced that it would rebrand itself as OVAB Deutschland with immediate effect.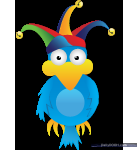 Whilst OVAB Europe President Dirk Huelsermann has been busy telling all who would listen that #LondonIsThePlaceToBe, it seems that his fellow board members; Herr Winfried Karst, Herr Markus Deserno und Herr Florian Rotberg have all been promoting ze hashtag #WirSindDeutsch.
So, bottom line, after years of masquerading as a European-wide organisation, OVAB Europe has finally owned up that it has been trying to fool the world for the last six years.
We hear that now, instead of focussing on digital out of home (as it always should have been), the association has several new remits; to help drive the digital signage sector in general, to sell board members' consultancy services (and promote their own businesses) and lastly of course, to line the pockets of the event industry in the Munich area.