Gail Chiasson, North American Editor
It's not all work for most of the delegates at the Scala Partner Conference in Austin this week.
Last night, Scala arranged for an official pub crawl at five pubs along the popular Sixth St., with those attending picked up and returned to the AT&T Conference Center by chartered buses.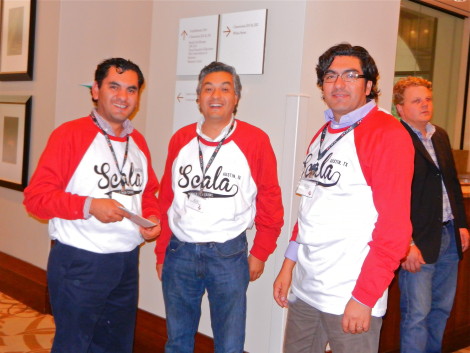 All those attending were easily identified (and presumably gathered up again by evening's end) with their special red-and-white T-shirts.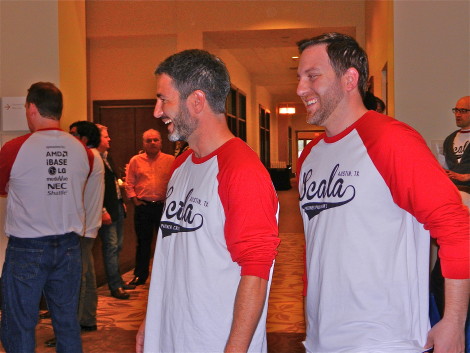 Even before leaving, everyone was having a lot of fun admiring how the shirts fit – and didn't fit, some.