Adrian J Cotterill, Editor-in-Chief
It's not all work, work, work when the DailyDOOH team travel and this week and last in Orlando, FL has been great for those nerdy enough amongst us to love rockets, space launches in general and of course astronomy…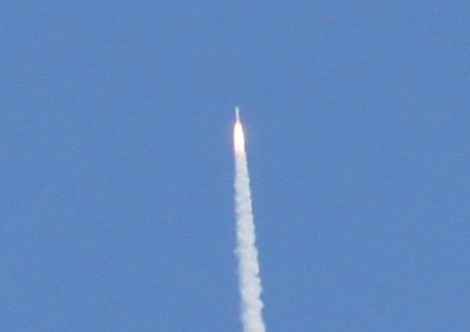 Last week I managed to arrange for an Atlas V 541 carrying a top secret military payload (a classified mission for the National Reconnaissance Office) to launch on my youngest daughter's 9th birthday (shown above as it leaves Launch Complex 41 at Cape Canaveral Air Force Station).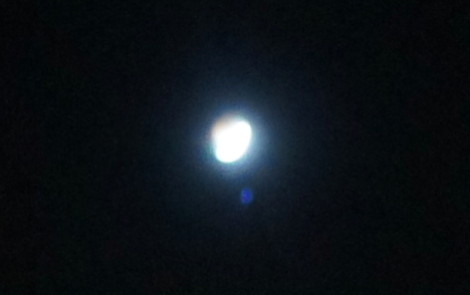 It wasn't quite 'Space Monday' as billed on April 14th as our planned go-see second rocket launch in less than a week – the SpaceX-3 Commercial Resupply Services flight to the Space Station, was cancelled 50 minutes before launch at Cape Canaveral Air Force Station (it's re-scheduled for this Friday but the weather doesn't look too hopeful for that).
However later that night / early next morning (April 15, 2014), along with 1000's of other Americans who were willing to stay up 01:00am onwards, we were treated to an amazing Total Lunar Eclipse Blood Moon (shown above).
Very hard to capture with a camera. What I would say is that when the moon was fully in the earth's shadow and it turned red, all these 'other' stars came out. Quite amazing.
The blue star next to the moon is Sirius.