Guest Contributor, Richard Rowley, atmAd
Media planners have always been under pressure to deliver exciting, innovative and strategically fresh campaigns to clients. Understandably, the demand for cost effective advertising that can reach an ever greater target audience across multiple mediums is something that has been steadily growing over time.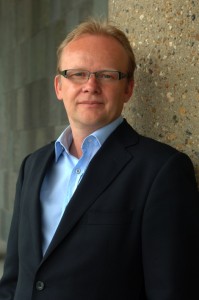 But the juggernaut of the global economic crisis has transformed this natural growth from a luxury into a necessity. With thousands of organisations cutting costs, slashing budgets and staff, the demand of innovation and value for money is at the very top every agenda.
The days of committing huge budgets to campaigns that cannot be measured in terms of ROI are fading away. Blanket billboards and colourful signage placed in areas that are greatly populated may appear to be the right choice, but how many people actually see them? And, even more importantly, who?
Consumer morale and confidence has also taken a serious knock, many people are cutting back on spending in the high street and increasingly looking for discounts and price cuts before they decide to make a purchase. With this in mind, some planners are recognising the fact that campaigns need to be specifically targeted in ways that excite and also help customers through the downturn.
Coupon and discount voucher use is up 37 per cent this year on last, revealing the increasing desire of customers to cut costs in the recession. But the days of money-off vouchers only popping up in the back of a newspaper are over thanks for innovative marketing techniques. Leading brands are already making use of one-to-one digital advertising over high street cash machines to engage with consumers out shopping. High street stores are using proximity placed cash machine adverts to provide shoppers with in-store discount vouchers on print ATM receipts. Clearly, this kind of targeted marketing delivers not only strong customer interest; it actually helps shoppers cut down the cost of their bills.
Making use of this kind of targeted yet customer convenient marketing strategy helps capture the imagination of hard pressed customers. By integrating marketing campaigns into mediums that consumers visit and utilise in their day-to-day lives, brands can ensure they reach the right people at the right time, with the right messages and promotions.
Despite the expected tightening of the public purse string, cash machine withdrawals are still part of the majority of consumers' day-to-day lives. Shopping for essential groceries, gifts, petrol and visiting the local market means that consumers still prefer cash in hand over costly credit card bills. With the credit crunch biting hard on customer card limits, it's reassuring that consumers continue to prefer managing the pennies and pounds over running up itemised bills on an overdraft.
These lessons must be taken on board when seeking engaging and relevant mediums to reach the public, ensuring that the products on display are relevant to the specific target audience in terms of offering, location and time and that media owners provide their clients with enough campaign data to assess the effect of their expenditure.
At atmAd we are witnessing a shift in marketing strategies shaped by the recession as advertisers seek out innovative mediums to maximise campaign potential. Organisations now demand campaigns that can deliver measurable ROI and accountability and with this in mind we will be better prepared to fight the downturn.