Adrian J Cotterill, Editor-in-Chief
WOW Media has just released a light installation surrounding its 1200 square foot digital billboards along America's busiest freeway, the 405.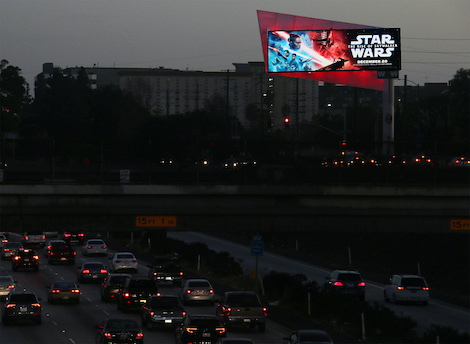 The four billboards can be synced to the creative on the boards themselves, creating an outdoor visual experience. The lights can work in conjunction with each individual ad, displaying primary colors to compliment the art direction of the ads themselves. Freeway signs are legally limited to 1200 square feet, but by illuminating the oversized frames the ads appear much larger to the viewer. The ambient lights help to enhance any ad and draw even more eyeballs than traditional boards.
WOW Media CEO Scott Krantz said "WOW Media is always trying to be one step ahead of the curve when it comes to outdoor advertising technology. With the light instillation, it gives brands yet another way to integrate the latest technology into their advertising."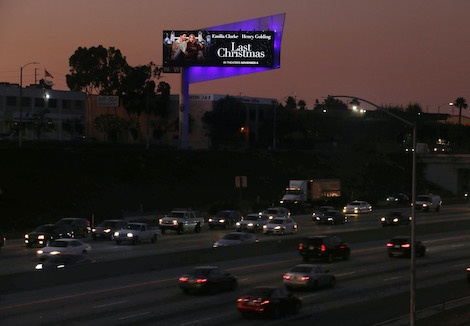 The billboards, which themselves have been in place since October 2018, only recently added the light enhancements. The new innovation helps to mark the beginning of the City of Inglewood renaissance, which will include the new Hollywood Park entertainment complex and SoFi Stadium, the future home of the Rams and Chargers.
WOW Media's outdoor network includes TEN 14' x 48' full-motion equipped bulletins situated on key surface streets en route to LAX and The Forum, plus two two-sided 20' x 60' digital billboards along Interstate 405, the nation's busiest freeway with almost 400,000 vehicles each day. The freeway signs are the largest digital signs in the Los Angeles region, offering premium exposure to millions of local commuters and LAX travelers.