Vistar Media, the leading end-to-end programmatic ecosystem for digital out-of-home has unveiled impressive year-over-year (YoY) growth figures for its platform in the Australian and New Zealand (ANZ) market.
In 2020, Vistar saw increasing adoption of programmatic DOOH, including:
50 programmatic campaigns from 33 unique brands
Overall programmatic OOH spend (in AUD) increase 265% from 2019
The number of campaigns including a data product increase 23% from 2019
Vistar's growth is expected to continue throughout 2021. As of Q1, programmatic spend with Vistar has already exceeded the previous two years combined.
With a global footprint, Vistar has established a direct pulse in the ANZ market. Since launching in 2018, the team has added employees across sales, client services and publisher solutions . Additionally, on March 22, Vistar welcomed Rebecca Pirrie and Josh Forsyth as Account Directors to expand engagement with agencies and brands.
Vistar is currently hiring for a Technical Account Manager based in Sydney, with further hires expected in 2021.
Currently, Vistar has access to more than 10,000 screens across ANZ from media owners including Big Outdoor, Civic Outdoor, Go Media, goa, JCDecaux (via VIOOH), Jolt, Lumo, Motio, QMS Media, Scentre Group, Shopper Media Group, Tonic Media Network, and Val Morgan Outdoor.
Ben Baker, Sales Director, ANZ at Vistar Media told us "With the buying flexibility and technology available via programmatic DOOH, advertisers have been able to effectively reach consumers and measure the impact of their campaigns during what was a difficult 2020. Vistar's growth in the ANZ market throughout all of this is a testament not only to the power of programmatic DOOH, but our impressive team, so we are thrilled to see what 2021 has in store as brands embrace expanded opportunities to engage with their audiences".
In December 2020, a state tourism agency selected Vistar to run a campaign to increase awareness, consideration and tourism traffic in the ANZ market. Vistar identified custom audiences of high-spending individuals with interests in nature vacations and cultural activities, and then analysed the movement patterns of these audiences, in order to serve ads to high propensity screens and times of day. Venues included billboards, street furniture, and sports entertainment screens. The campaign generated a 30% lift in awareness as a tourist destination, 32% increase in consideration for the future and a 10% lift in visit intent.
Founded in 2012, Vistar Media is headquartered in New York City and has offices across the United States, Canada, the United Kingdom and Australia.
For more information about Vistar Media's programmatic DOOH capabilities across Australia and New Zealand, contact info@vistarmedia.com.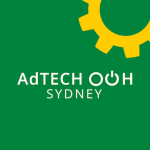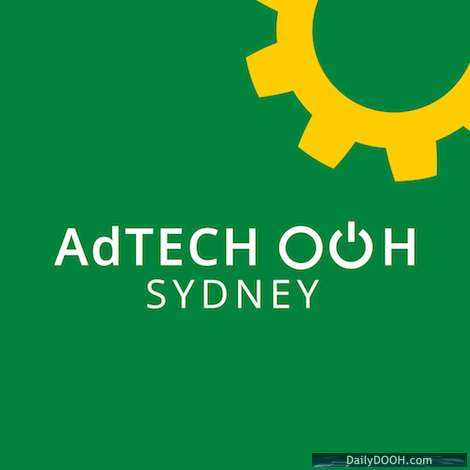 Last year's AdTECH: OOH – Sydney Conference, which was sold out, was the sole in-person industry event of 2020. That was followed up with AdTECH: OOH – Sydney, An Extra Slice, a webinar featuring Ben Baker and aimed at all those in Singapore, New Zealand and the Australian states outside of NSW that due to lockdown could not get to Sydney, for the actual conference.
Now in its third year, AdTECH: OOH – Sydney will take place on September 14, 2021.