Adrian J Cotterill, Editor-in-Chief
Stephanie Gutnik has joined Verizon Media as Senior Director, Product Management, Digital Out of Home.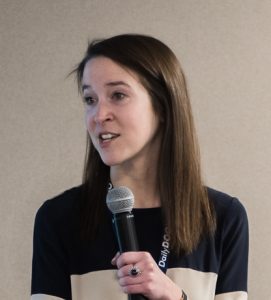 Stephanie will be leading Verizon Media's DOOH team, responsible for defining overall strategy, product feature set and go-to-market plans for all DOOH efforts globally.
For the last two years she's been Vice President, Digital Strategy and Programmatic Sales at OUTFRONT Media and before that she was with Broadsign for six and a half years, rising to the position of Vice President, Business Development.
Since 2016, Stephanie has also been instrumental in helping the Ministry of New Media in formulating their incredibly successful AdTECH: OOH Conference series of events which now stretch across the globe. Apart from AdTECH: OOH – Sydney she has so far chaired each and every event at some point in time.
This year she will be chairing AdTECH: OOH – Toronto, AdTECH: OOH – New York and AdTECH: OOH – Miami, all of which take place in October, 2021.