Levi's #GoForth Campaign displays the power of Instagram with an impressive campaign that curates user generated images in a collage on the new Van Wagner digital billboard overlooking Penn Station on 34th St in NYC.
I learned of this campaign after hearing LocaModa's Stephan Randall speak at the DPAA Digital Media Summit last week.
Now here's a great example of what brands can achieve when they combine the reach of social media with an impressive digital out of home display…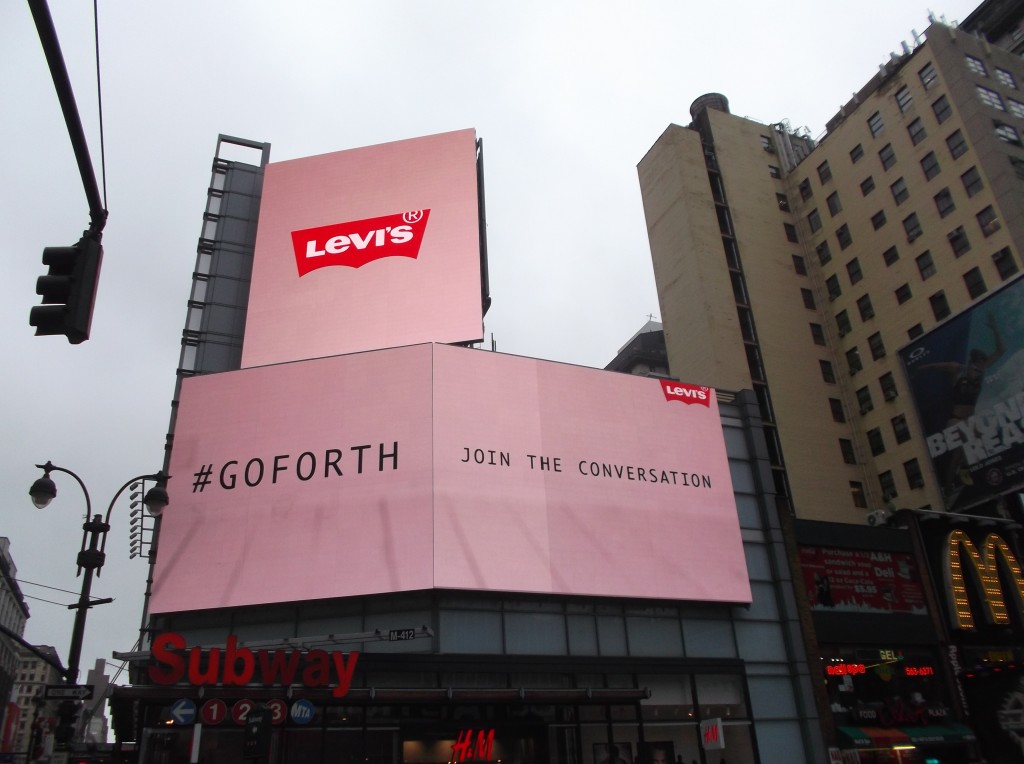 Since Instagram is the new 'it' photo blogging network within the social media world, surely it only makes sense to go where the consumers congregate and give them an opportunity to be a part of the conversation that included the brand marketing message?
Think of Instagram as like Twitter except the pictures come first and are the basis for the conversation. Posted images can include captions, hashtags, geo-tags and are able to be pushed on to other social networks like Facebook, Twitter or Flicker.
This effective integration of social media and digital signage is a really cool way to grab consumers attention and to allow them to interact with the campaign by submitting photos that might be seen on the big screen. The fully integrated campaign includes clips from TV spots that I've seen recently.
What's more is that this program magnifies the brand's message and extends well beyond the reach of the audience of the digital billboard and TV when the brand incorporates their social media assets like Twitter and Instagram allowing consumers all over the world to participate just by being connected to the internet.
Like a true NY'er I was looking for a instant gratification when I posted my own photos on Instagram and the same on Twitter hoping to see my picture on the billboard right away however being that the content is being curated I couldn't expect to see my photos on the billboard immediately.
Making sure I tagged the post without the proper hash tags #GoForth and #PostMe I was at least able to see my tweet under the promoted trend by Levi's since I had included the #GoForth in the tweet. Promoted tweets features product images and information for for Levi's 508 Tapered fit.
Levi's #GoForth campaign is running 24/7 during the month of October.