Adrian J Cotterill, Editor-in-Chief
Suzanne Grimes, a high profile signing from Conde Nast, was appointed President and COO of Clear Channel Outdoor the year before last but has unfortunately barely lasted 20 months in her rumoured to be USD 1.6 million a year role.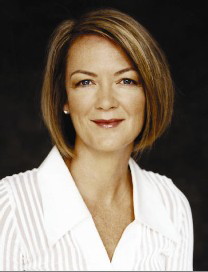 The only reference to her departure that we have come across is from the New York Post (see here) which is strange when one could justifiably lay claim that this is the MOST SIGNIFICANT departure in the North American Out of Home sector given the profile and position of the individual and that of the company involved!
It also follows hot on the heels of the departure of Walker Jacobs, their Chief Revenue Officer and President – Sales for Clear Channel Outdoor, North America.
The cynic in us would say that this is yet another story that someone has tried to bury around a busy public holiday weekend (hence the news has barely made a splash where one would expect it too).
There has been no statement forthcoming from or by Clear Channel about the reasons for the abrupt departure but a cursory glance at its Q2 2014 revenue numbers in the US – down 8% year on year surely point to there being serious underlying problems with the business and rumours circulating in North America is that Q3 for Clear Channel is even worse.
In North America there is a continuous backdrop of what can only be described as an escalating CAPEX arms race as inventory is converted to digital and consolidation in the US market continues – note for example CBS Outdoor's recent acquisition of all of Van Wagner's high profile locations in the key city markets – something which can and will only make things more difficult for folks such as Clear Channel.