Adrian J Cotterill, Editor-in-Chief
The joke that was (perhaps), always the Digital Screenmedia Association (the Digital Signage Association and the Self-service Kiosk Association merged to create the Digital Screenmedia Association back in 2010) has finally come to an end and it looks, like it was always going to, that the Digital Signage Federation has won hands down in the war on who best represents the 'digital signage' industry.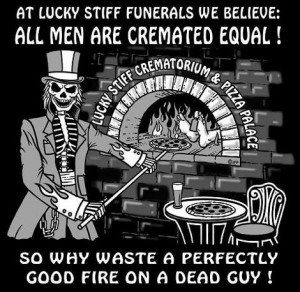 News in this week then, that the owners of funeral parlours dot com has announced that the Digital Screenmedia Association (DSA) will evolve into the Interactive Customer Experience Association (ICXA).
In an email to both members, the DSA Executive Board (Bill Lynch, President; Janet Webster, Treasurer; Margot Myers, Secretary; Dave McCracken, Executive Vice President; Scott Silverstein, Executive Vice President should you care) wrote "Over the past year, the DSA leadership team has been researching and analyzing our member needs and important market trends. Our members highly value the educational resources and networking opportunities with like-minded professionals. We also learned a significant number of our members were either expanding into broader customer experience solutions, or aligning themselves with partner companies in these areas. It became clear the association must continue evolving to better serve the expanding needs of the members".
That however seems to differ from the view given by, recently bingo'ed, former Executive Director Digital Screenmedia Association Paul Flanigan. See here.
The email missive goes on to say that "ICXA will focus on the entire customer experience, regardless of the channel, tool or technology. In addition to the self-service kiosk and digital signage industries, we will expand membership to the CRM, customer service, content marketing, mobile solutions, loyalty programs, e-commerce and m-commerce, operations, payments, POS and other areas within the customer experience domain".
We understand that transition to 'ICXA' will occur over the next few months, and the association will launch formally at the ICX Summit in June.
The member email does acknowledge Paul Flanigan – though, not that he was fired or that it ended ugly – it says "we want to thank DSA Executive Director Paul Flanigan for his time serving our association. Paul's vision and passion were instrumental in helping DSA prepare for significant changes in our industry. We thank Paul for his contributions and wish him all the best as he moves on".
That's utter bollocks of course but perhaps the 'norm' for someone who peddles pizzas and funeral parlours alongside an industry that we, and many others, love.