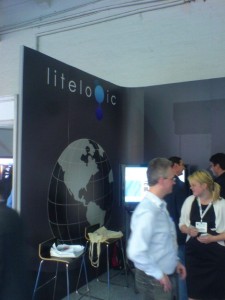 It was good to see Litelogic with a stand at Screen Media Expo Europe last week. Having now read their media pack and seen them on their stand it's a little bit clearer to us what they will be doing going forward.
Litelogic of course having been quickly in and out of administration – most probably, much to the chagrin of creditors in the much maligned UK 'pre-pack' deal format are now firmly in the hands of Intuition Capital, one of their initial investors.
They are clearly pitching a total solution 'The Outdoor Advertising Digital System' which is made up of their Evolution Displays LED matrix (used of course at the moment both on sides of buses and in some billboard sites) together with their Litecast Web Application (the software in their previous 'life' they always wanted to be known for but never pushed or perhaps knew how to push).
It will be interesting to see how they get on.