Gail Chiasson, North American Editor
New York-based Blue Bite today officially launched esca, claimed as "the first all-encompassing BLE beacon solution that leverages a powerful, cloud-based dashboard, innovative dual-mode hardware, and expansive developer resources".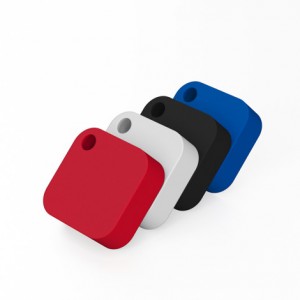 Built on nearly a decade of experience in managing mobile touchpoints, Blue Bite's esca platform introduces a new way to deploy, manage, and analyze beacons.
Engineered from the inside out, esca beacons simultaneously broadcast both iBeacon and Eddystone protocols, supposedly allowing customers to deploy a single piece of hardware that performs multiple functions. esca measures about 40mm x 40mm x 13mm (or approximately 1.5″ x 1.5″ x less than 1″)
With iBeacon, esca beacons can provide contextual data and push notifications to mobile apps, even while in the background. iBeacon is compatible with both iOS and Android, as well as through Blue Bite's easy-to-use framework, escaKit.
Accompanying the esca beacon is the esca dashboard which remotely controls beacon hardware via the cloud.
Blue Bite's esca dashboard offers a complete end-to-end solution for deploying, managing, and analyzing beacons. All of this is included alongside Blue Bite's proven intelligent insight and analytics on user engagement. By housing management functions in the cloud, customers can do anything from assigning content, to deploying contextual data to applications from anywhere. This makes esca incredibly easy to deploy and does not require any prior bluetooth expertise.
For those looking for more customizability, esca supports traditional management over Bluetooth with a connected phone, using Blue Bite's powerful esca management apps written for both iOS and Android.
Managing a fleet of esca beacons is also made easy through the integration of the esca dashboard with Google's Proximity API. This integration allows for anonymous collection of beacon health information by any app running Google's Nearby API, even if the app is not associated with the beacon. All collected information is accessed securely, using the latest authentication methods. This high level of security is mirrored in the beacon hardware as well, through the use of cloud-based passkeys and encryption.
"Esca is the most complete thought on what beacons do and how they should be managed," says Paul Knight, CTO of Blue Bite. "We put great focus towards developing both the beacon hardware and software together to provide a breakthrough experience for customers and end-users alike."
Blue Bite has deployed North America's largest network of mobile touchpoints with NFC and QR across transit shelters, airports, shopping malls, movie theaters, college campuses, taxis, wildpostings, mobile billboards and other venues. It plans to roll out its esca beacons to tens of thousands of venues in the coming months with its existing and new partners.
"We are excited to add this revolutionary new product to our mobile portfolio," says Mikhail Damiani, Blue Bite's CEO and Co-founder. "While our platform has evolved to support multiple mobile technologies over the past eight years, we have extensive experience with Bluetooth. In fact, the 'Blue Bite' name stems from a play on the word 'Bluetooth'."
Blue Bite recently deployed esca beacons for an out-of-home campaign with a major athletic wear brand for the release of their newest running shoe. The campaign features interactivity through the brand's fitness app as well as Blue Bite's Decode app and Chrome iOS.