The family-friendly Tsentralny Detsky Magazin na Lubyianke shopping and entertainment mall is an ambitious renovation of Detsky Mir, one of the most popular shopping places of Moscow.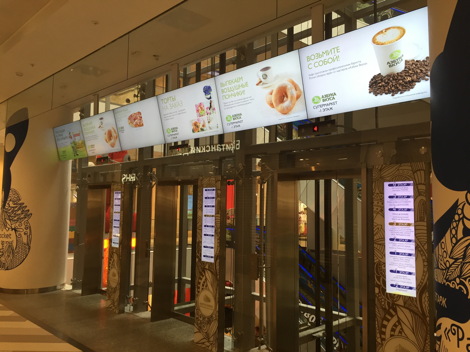 Central Children's Store (Centralny Detsky Magazin na Lubyanke) is a unique complex for family and children's leisure, including a shopping center offering a full range of goods and services for kids – it's most certainly the flagship of the children's industry in Moscow.
The Central Children's Store reopened for the public in 2015 with a new name and a complete transformation. During the redesign process the owners were looking for a solution to create a dynamic and interactive shopping experience – one of the crucial requirements was that it could respond instantly to changing themes and seasons.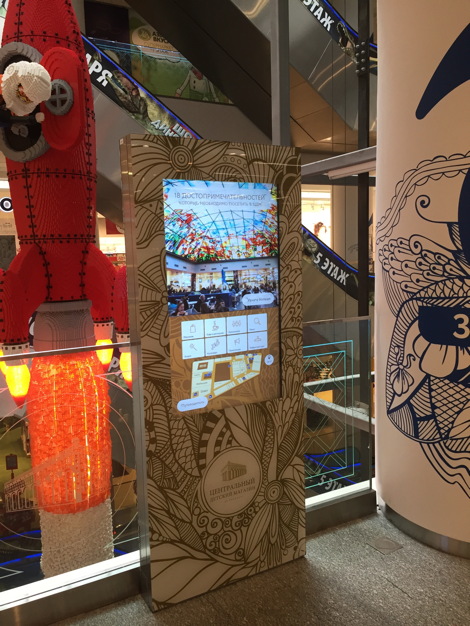 No surprise then, that they turned to digital signage to accommodate the requirements. In this ambitious restoration, Auvix, a leading Russian system integrator, was responsible for deploying the digital signage and selected PADS4 digital signage software, developed by data connectivity experts Net Display Systems.
The Central Children's Store is now home to more than 100 stores spread over 73,000 square meters. The building is six stories high and claimed to be the biggest complex of children's stores in the world. The renovation created a store with a nice clash of the old and new – the historical exterior remains untouched but once inside, visitors will be impressed by state-of-the-art technology used on every floor.
The whole store is packed with interactive zones designed to entertain kids of all ages and parents and it's the digital signage solution that plays a leading role in creating the ultimate shopper experience.
The digital signage solution includes 600 screens, 200 players and more than 30 video walls. Digital wayfinding kiosks direct shoppers around the six floors that house children's toys and games, a toy museum and an enormous food court hosting a Space playground.
Auvix's Alexander Pivovarov told us "PADS4 is the epicenter for the dynamic and interactive shop experience in world's biggest toy store"
In the store the interior decoration is subject to thematic concepts and seasonal changes – the large-scale and complex decorations often cover all the floors of the building, including the corridors. Using PADS4 new content designs can be pushed to each of the 600 displays all at once, meaning of course, that the transition on the screens for something like Christmas is a relatively effortless process.