Adrian J Cotterill, Editor-in-Chief
I fear this might be a graveyard slot as I will be competing against so many #dse2017 keynote sessions elsewhere but should you wish to be entertained and you can gain access (this session is ONLY open to exhibitors before the show floor opens that day) then you may wish to join me on Wednesday, March 29 between 08:30 and 09:30 a.m. in the Best Practices Theater in Central Park (Booth #1231) where I will be presenting an hour long session 'Emerging Trends in Digital Out-of-Home'.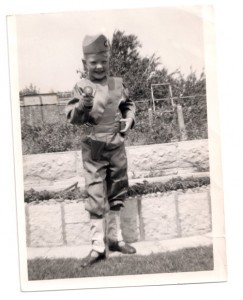 In 2007 the D in OOH did not really exist. Back then, we were the first to create a business; analysing, examining, critiquing and exploring all that digital had to offer the out of home world. Along the way, we've also created an events and publications business that focusses on this sector. You could say we were pioneers. A lot has happened in those 10 years and for the first time ever, we'll share with you what we really see as the emerging trends in Digital Out-of-Home.
Will digital screen proliferation help make cities smarter?
Should media owners and the general eco-system be interested in recognition, identification, personalisation, emotion?
Is social media, online and mobile of any use to DOOH?
As you probably know, I don't suffer fools gladly. I will be celebrating success and cleverness where I see it but calling people on their stupidness most of the time! If you want to know what is going to happen over the next couple of years, then be there! It is the only time I am going to do a presentation like this!
After requests for vendor-only education last year, this session is FREE OF CHARGE but only open to exhibitors – basically, it's something new that the organisers are offering this year. It will be located in the Best Practices Theater in Central Park (Booth #1231) on the show floor itself.
More information can be found here.