Adrian J Cotterill, Editor-in-Chief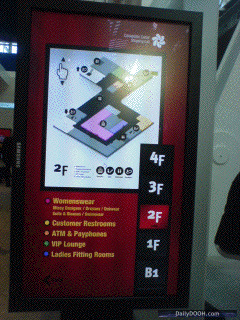 Also at CeBIT, we particularly liked the content on this Samsung screen, showing a nice clear diagram of convention centre and or shopping mall space.
Take note most of the large text is visible from yards and yards away as a 4-sheet or 6-sheet poster should be!!!