Adrian J Cotterill, Editor-in-Chief
This Christmas, streets in London and Leeds will be having an extra sprinkle of festive magic thanks to InLinkUK from BT and their InLink hotline to Santa. InLinks provide free calls, and what better way for the public, young and old, to let Santa know exactly what is on their Christmas wish list.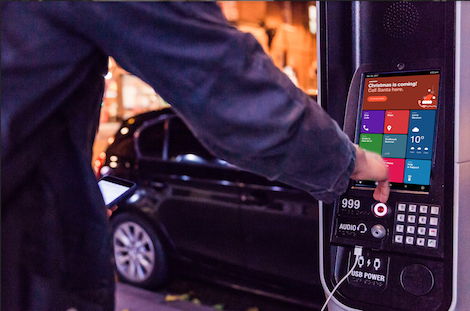 Matt Bird, General Manager at InLinkUK, told us "We are thrilled to be bringing a little more festive cheer to the streets of London and Leeds with the new Call Santa feature. We are using technology to bring the magic of Christmas to life, providing the public with the chance to leave a message for Santa. Our aim is to provide boundless connectivity, and this Christmas, we are extending that all the way to the North Pole!"
InLinks' integrated tablet now displays an icon which, once pressed, directly calls Santa, allowing users to leave a message for him to assist in his and the elves preparation for Christmas Eve. The Call Santa feature can be enjoyed by residents and visitors to the six London boroughs InLinks currently service; Camden, Islington, Southwark, Tower Hamlets, Hackney and Hammersmith & Fulham, as well as the second UK city to have InLinks on their streets, Leeds.
Neil Scoresby, BT's general manager for Payphones and InLinkUK, said "We hope people join in the festive fun and enjoy leaving a message for Santa in the North Pole. The new InLinks provide many free digital services and we hope the new Call Santa feature is a hit with everyone."
InLinkUK from BT is being brought to the UK by Intersection, the urban innovation company behind LinkNYC, and Primesight in partnership with BT.