Adrian J Cotterill, Editor-in-Chief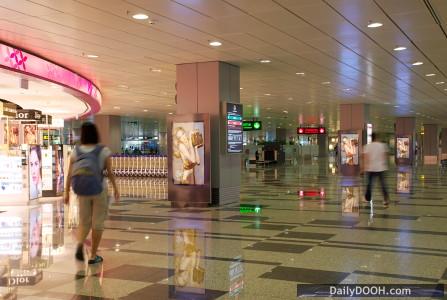 Gucci is using EYE for the first time to launch its Gucci by Gucci fragrance with an advertising campaign spanning Terminals 1, 2 and 3 at Singapore Changi Airport.
Terminals 1 and 2 will use EYE's integrated pillars in the retail areas and their Digital Network in Terminal 3
Mr Raju Bhakta, General Manager, Eye Singapore believes that the digital network creates top-of-mind awareness along the airport journey for Gucci.
EYE has offices in and operates airport, roadside billboard and shopping mall media businesses in Singapore, Indonesia, Australia, New Zealand, Europe and North America.

Eye Corp Pty Ltd is a wholly owned subsidiary of The Ten Group Pty Limited, which operates Australia?s TEN television network.