Adrian J Cotterill, Editor-in-Chief
QMS, has continued their unparalleled momentum in Melbourne launching 'The Lonsdale', a new premium landmark digital billboard situated in the heart of the CBD.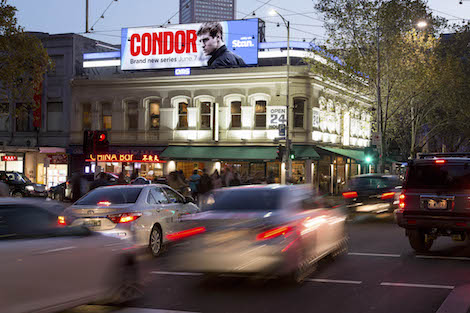 QMS CEO, John O'Neill told us "The launch of 'The Lonsdale' marks an impressive milestone for our business, expanding our already extensive Melbourne portfolio to 32 landmark digital billboards. I am very proud to see QMS leading the charge, as we continue to consistently switch on premium quality digital signage in iconic locations across this vibrant city of Melbourne."
Delivering a commanding presence at the major intersection of Lonsdale and Russell Streets, 'The Lonsdale' offers extended dwell times to both vehicle and pedestrian traffic. Impacting more than 2.2 million contacts per month, 'The Lonsdale' dominates this highly sought-after Melbourne CBD location that is open 24/7 with dynamic and targeted creative capabilities.
Located in a key pedestrian area of the CBD, 'The Lonsdale' provides advertisers with a unique opportunity to capture a professional working audience during the week and large volume of visitors on the weekends due to its proximity to key tourist, shopping and multicultural precincts such as Chinatown and the Greek quarter.