The Outdoor Media Association (OMA) today announced that LED screen manufacturer Absen have joined the association as its newest member.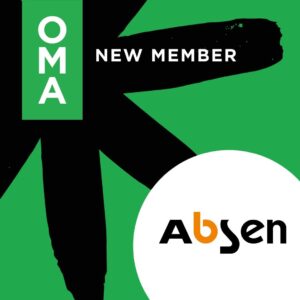 Established in 2001, Absen is a world leading producer of LED display solutions and services for both indoor and Outdoor digital Out of Home (DOOH) applications. Headquartered in Shenzhen, China, their products are exported to more than 140 countries, including Australia.
"We at Absen believe that quality is the lifeline of products. Quality materials, advanced technology and corporate social responsibility are the key to customer satisfaction. We are excited to join the Outdoor industry association in Australia at a time of growth in DOOH," said Tammy Yan, Regional Director of Oceania, Absen.
Absen advocates for green, energy-efficient and environmentally friendly production. Their commitment to sustainable development has seen them ISO14001 certified for Environment Management Systems.
"The Australian DOOH segment is tracking ahead of the global market, with net year-to-date revenue increasing 9.4 per cent from the same period last year," said Elizabeth McIntyre, CEO, OMA. "Absen join our other screen provider members who are all committed to producing high-quality products that ultimately bring information and amenity to communities."
OMA members have access to a range of benefits, including audience measurement, industry research, advocacy, and networking opportunities.