Clear Chanel UK launched MyTown last year to create something visually impressive that resonated with the public and the advertising industry.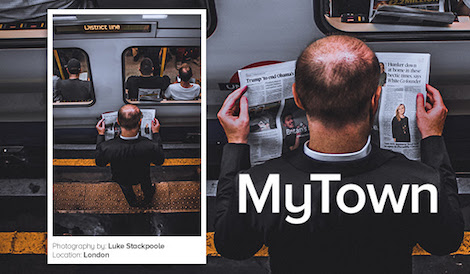 The competition gave Clear Channel an opportunity to showcase the reach and flexibility of their expanding digital portfolio, whilst showcasing the work of talented UK photographers, highlighting what makes the UK towns and cities so great.
In September 2017, it all culminated in the UK's Largest Outdoor Exhibition of Street Photography and was deemed a great success by the industry as a whole and all involved. No surprise then that it is back.
The competition is on the hunt for great street photography once again, searching for those images that capture the diversity and uniqueness of the towns and cities across the UK. This year's judging panel is made up of renowned street photographers Dougie Wallace, Linda Wisdom, and Ronya Galka.
They'll be drawing on their expertise to select this year's shortlisted entries, as well as the overall winner, who will get their hands on a Fujifilm X100F camera and a UK City Break.
Selected entries are also in with a chance of having their work featured on our Clear Channel digital screens, as part of the UK's biggest outdoor exhibition of street photography.
The competition closes at 11.59pm Sunday November 11, 2018. More information can be found here.