Oat Foundry, a leading product design and manufacturing agency for commercial businesses, has announced the official availability of its smart Split Flap Display – a retro-designed, nostalgia-inspired message board for retailers, restaurants, hotels that can be controlled and automated through a web-based application.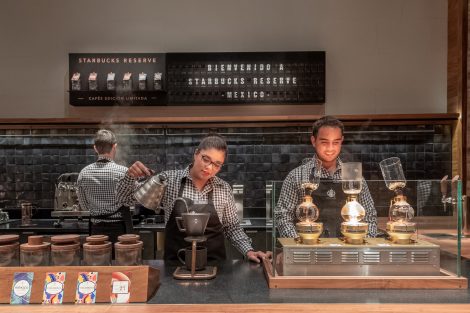 Oat Foundry CEO and Co-Founder Mark D. Kuhn IV told us "The Oat Foundry's Split Flap plays into the desire to find non-digital and mechanical solutions that can perform the same tasks as digital displays. We're helping businesses to better engage with this growing customer base. People are tired of being bathed in the glow of TV's. The Split Flap Display design runs against the grain of the LED and LCD norm, without sacrificing any of the 21st century functionality that businesses expect to be able to access when controlling their displays. It delivers powerful messages in a meaningful and creative way that is resonating with architects and designers."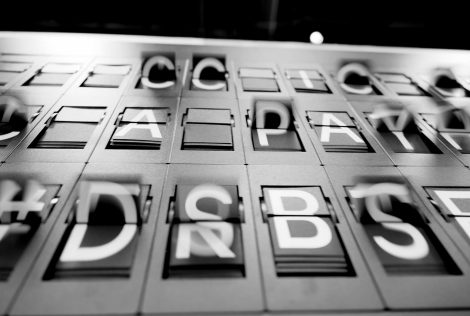 Each Oat Foundry Split Flap Display is hand-built in Philadelphia, Pennsylvania, and contains an array of individual modules with 50 unique character flaps. Its internal driving motor revolves each flap in a series of rotating animations that significantly advance on the original Split Flap Displays of the early 20th century.
Oat Foundry Marketing Manager Jeff Nowak said "When we build the display in our Philadelphia-based shop, the size, color, number of modules, fonts, and characters are entirely customized per customer, allowing businesses to truly emphasize their brand but the old-school 'clacking' flap sound we all know and love remains the same."
For message control, the display's intuitive web-based application makes configuration simple. The display is connected to an interface that allows businesses to send one-time messages, or schedule recurring messages to occur automatically.
The display has the ability to pull data from sources in real time through customized API integrations and MQTT Protocol – meaning that in addition to scheduling custom messages, businesses can showcase information from a source in real-time, without their direct involvement.
Oat Foundry has been the only North America-based manufacturer of Split Flap Displays for the past five years, as they hand build each of their products in their Philadelphia-based shop. Before shipping the display, each order is thoroughly tested by the Oat Foundry engineers.
According to the founder, the display directly appeals to guests' curiosity on many levels, which is enticing to buyers in the hospitality, food service, and retail markets that are increasingly designing spaces to fully engage guests. "We've been successful in building custom Split Flap Displays for major players in a variety of commercial markets," he said.
Over the last five years, Oat Foundry has been leading the transition of Split Flap Displays from transit terminals to luxury hotels, retro restaurants, and grassroots breweries. Current clients include the Chicago Cubs, Starbucks, Herschel Supply Co., Momofuku, Milk Bar, American Airlines, Hilton and Marriott.