Adrian J Cotterill, Editor-in-Chief
Shannon Durkan has joined Pearl Media as its new Director, Revenue & Operations, Bay Area.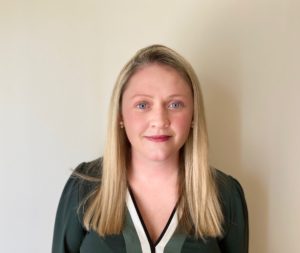 Jen Lee Almeida, Chief Operations Officer told us "We are excited to have Shannon join the Pearl Media team. Her experience in the industry coupled with her personality make her a perfect fit as both a representative for Pearl at the esteemed Salesforce Transit Center, as well as a part of the Pearl Media family".
As the new Director of Revenue and Operations at Pearl Media, Shannon will be Pearl's primary point of contact for Salesforce Transit Center (SFTC), interfacing with the property management group and the various transit agencies who serve the facility. She will be responsible for engaging with brands and agencies in the area to promote and sell through opportunities for the STC DOOH media and promotional platform. Durkan will also work with clients and agencies on traditional and experiential media activations at Pearl assets nationwide. 
Working on the buying side for OOH agencies like Outdoor Services (OSI), Kinetic and Outdoor Media Alliance (OMA), Shannon has had the opportunity to work with large clients such as Microsoft, Chevron, Barclay's, and VMware. Over a six-year period, she implemented impactful OOH plans that leveraged social media, trending technologies and experiential elements.
In recent years, Shannon managed the Bay Area for Clear Channel Airports. Her primary focus was revenue growth through broader customer strategy. She also was a strong contributor to the first all-digital airport in the country.
Shannon and her husband live in the San Francisco area, where she is on the board of the United Irish Cultural Center and an active member of the Rotary Club of San Francisco.