Russ Curry, Ministry of New Media
The organisers of Passenger Terminal Expo have added an extra day onto the event.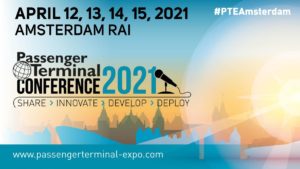 The free-to-attend Passenger Terminal EXPO is the world's largest annual airport exhibition, providing a unique opportunity for visitors to see and experience the very latest products, services and technologies, with 350+ exhibitors showcasing the very latest innovations and solutions to enhance efficiency, safety and the passenger experience for airports across the globe.
The integral, pay-to-attend Passenger Terminal CONFERENCE regularly attracts around 2,000 senior airport, airline, aviation authority, government and related business executives from all over the world, offering an exclusive range of insights into the future development of the world's airports.
The new dates are April 12-15, 2021 at the RAI, Amsterdam.