Adrian J Cotterill, Editor-in-Chief
Transport for London and City Hall have launched a competition to help tackle ageism in advertising, which calls on brands to create campaigns that authentically portray people over 55.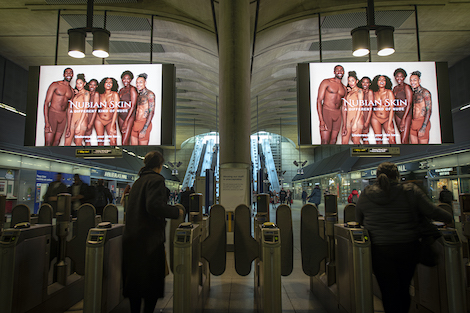 This year's competition aims to help tackle inauthentic and one-dimensional portrayals of older people within adverts by inviting brands to come up with campaigns that better reflect this important group of people. This year's competition follows two previous successful competitions, which encouraged advertisers to authentically portray women and Black, Asian and Minority Ethnic communities in advertising.
Chris Macleod, Director of Customer and Revenue at TfL, told us "We are responsible for the one of the most valuable advertising estates in one of the most diverse cities in the world. This is why it is vital that we play our part in making sure campaigns are truly reflective of London's diversity. We are excited to be running this competition again, which will hopefully both challenge brands to think how they can better represent older people in their advertising and help them better realise the unique possibilities that our estate can offer in terms of reaching a diverse, attentive audience."
The UK has an ageing population and Lloyds Banking research in 2016 found that while those over 65 years old made up 17.7 per cent of the population, they only featured in 6.17 per cent of advertising. This is echoed by the research carried out by UCL for the 2018 Diversity in Advertising competition, which showed that people over the age of 55 reported feeling 'invisible' and 'irrelevant', with fewer than one in four respondents being able to recall seeing an advert featuring someone with wrinkles. The Lloyds research also highlighted the stereotypical nature of the presentation of older people; it found that, when they did appear in advertising, older people were typically shown as a wise, generous, engaged parent or grandparent in a nuclear family.
Deputy Mayor for Social Integration, Social Mobility and Community Engagement, Dr Debbie Weekes-Bernard said: "It is so important for the images we see to positively reflect all sectors of society, yet all too often older people are portrayed in a one-dimensional manner or simply not shown at all. The TfL advertising competition has successfully encouraged the breadth and diversity of our capital to be celebrated in our advertising, and I'm pleased that older people will be the focus of this year's campaign."
The winning campaign will receive around GBP 500,000 worth of advertising space across the TfL network. Two runners up will also be invited to run a campaign on the network with match funding of up to GBP 50,000 each. As with the previous years, the advertising space has been provided by its advertising partners. The winner and up to two runners-up will be announced in early 2021.
Entries close on November 17, 2020 at 5pm and more information about the competition, including instructions on how to enter can be found here.
The list of judges is as follows:

Dr Debbie Weekes-Bernard, Deputy Mayor for Social Integration, Social Mobility and Community Engagement
Leah Kreitzman, Mayoral Director, External and International Affairs
Chris Macleod, Director of Customer and Revenue, Transport for London
Leila Sidiqqi, Head of Diversity, Institute of Practitioners in Advertising
Louise Robinson, Editor, SAGA
Trevor Robinson, Creative Director and Founder, Quiet Storm
Richard Warren, Director Marketing Communications, Lloyds Banking Group