The 4th npower Ashes Test starts today and those folks lucky enough to be in the crowd at the Headingley Carnegie Cricket Ground (Yorkshire County Cricket Club) will see a giant 16m (w) x 6.4m (h) 102m2 digiLED Ld10S screen – the largest LED video display in a UK sports venue we believe.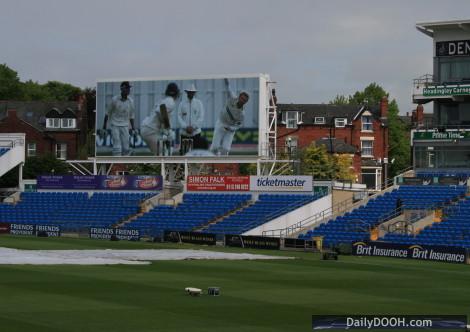 This permanent digiLED screen provides full scoreboard capabilities, video replays, advertising and sponsorship video, text and graphics and has an effective pixel pitch of 10mm and an effective resolution of 1600 x 640.
The screen was built to a custom size, using LED tiles inserted into bespoke modules to get as close as possible to the original dimensions of the structure and maximise the display area.