Adrian J Cotterill, Editor-in-Chief
Wichita, Kansas based Scan Shop aims to reveal the importance of using 3D and AR to sell more products online. Using Scanblue technology, Scan Shop solves the challenge of product digitisation at scale for manufacturers while still offering competitive pricing.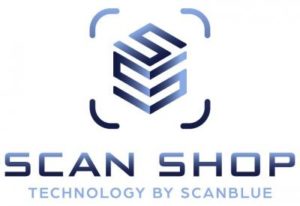 Trevor Crotts, Scan Shop CEO told us "When customers use the augmented reality feature to view products in their home it creates a unique experience. This technology bridges the gap between shopping online and shopping at the store and in today's environment, that is more important than ever. Scan Shop is here to help manufacturers and retailers do that".
Scanning technology of course, removes most of the human element from 3D model creation, whilst providing the best possible representation of product to a customer. It's not surprising that automation results in a more consistent quality, and the ability to digitally transform large product catalogs.