Bronwyn Clementson has been appointed General Manager – Commercial at JCDecaux Australia.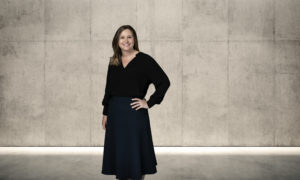 Bronwyn has extensive commercial experience and more than 12 years in Out-of-Home media, having worked as JCDecaux's Group Commercial Director managing the NSW and Airport contracts since 2019. She was previously Digital and Strategic Commercial Director at APN Outdoor.
In the new role, Clementson will be responsible for leading the Commercial team to retain and win key contracts across Australia, leading the market with partnerships that deliver quality media solutions, and ensuring that the JCDecaux portfolio continues to respond to the changing needs of advertisers today, and into the future.
Joining her in the senior leadership team are State Commercial Directors, Damian Potter and Stuart Moffatt, who both also take on expanded commercial airport responsibilities for their respective markets of Queensland and the Southern states.
JCDecaux Chief Executive Officer, Steve O'Connor, said "Bronwyn is coming into the role with extensive commercial and Out-of-Home experience, as well as strong relationships with many of our commercial partners; I know she will continue to be invaluable to our commercial team. I also want to pay tribute to our outgoing Commercial General Manager, Paul Osborne, who finishes in the role on July 31. During his time with the business, Paul led the team in winning several key contracts, as well as securing significant rent savings during the COVID-19 pandemic. We wish him all the best for the future."
The new appointments are effective from August 1, 2021.