Adrian J Cotterill, Editor-in-Chief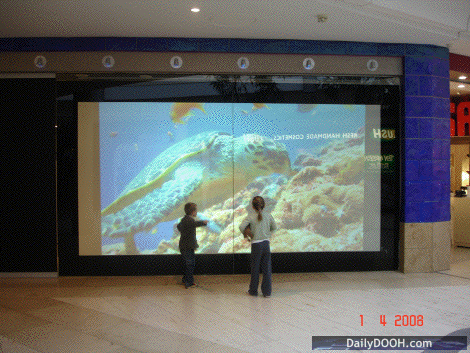 Simon Russell, Managing Director, WindowGain Outdoor Advertising sent us this picture of their new installation at Bluewater in an empty retail window.
The window is 101 sqft and will be used for a mixture of Bluewater public information and advertising.
In instances like this we recommend that folks with small(er) networks speak to, say the likes of Avanti Screen Media about bringing their screens under their 'media umbrella' – in this instance it doubly makes sense as Avanti are doing media sales elsewhere in the Mall (digitally at least).