Danielle Finch has joined the acquisitions team at Wildstone as Premium Acquisitions Director.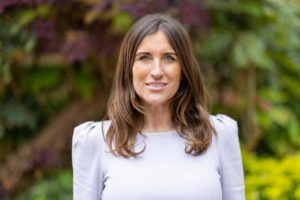 Jonathan Chandler, UK Managing Director at Wildstone told us "I am delighted that Danielle is joining our industry-leading team where her knowledge will help further accelerate our growth. Her expertise on the retail and premium digital side in particular will complement the success we continue to enjoy in broadcast digital development."
She has 22 years of sales experience within the media and advertising industry. Having started her career at Clear Channel in 2000, she's also worked at CBS Outdoor, tabletalkmedia and, most recently, Ocean Outdoor as Head of Agency Sales and Head of Landlord Relations.
During her 12 years at Ocean Outdoor, Danielle was responsible for the senior management of Ocean's flagship premium London assets and leading their agency sales team.