Adrian J Cotterill, Editor-in-Chief
From traditional to spectacular to the never-thought-we-could-pull-this-off, the OAAA are looking for your best out of home for the 2023 OBIE Awards.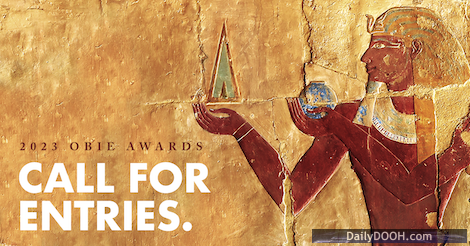 They are honoring more than eighty years of award-winning creative, captivating campaigns, innovative technology and the future of the out of home industry through the world's oldest and most prestigious OOH award.
You can enter the 2023 OBIE Awards now through January 13, 2023. For full entry guidelines, categories, deadlines, and entry portal click here.