Adrian J Cotterill, Editor-in-Chief
StreetMetrics has announced a partnership with Kre8 Media, the largest operator of mobile billboards in the Las Vegas market.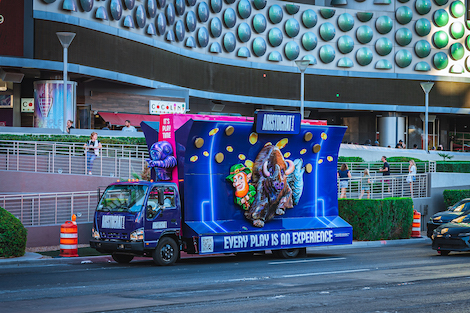 Michael Steinberg, Chief Revenue Officer of StreetMetrics told us "Kre8's Media's mobile billboards drive strong performance on the Las Vegas strip for some of the most well-known brands, shows, and entertainers. We're looking forward to growing our offerings together and continuing to help Kre8's advertisers quantify the impact of their ads. From plug and play, to fully customized activations, brands can leverage Kre8 to drive proven ROI in one of the country's premier tourist cities."
Kre8 Media, led by owner Shaun Habibian has been serving the Las Vegas community and Las Vegas Strip corridor with 63 mobile billboard displays, customized mobile build-outs and digital mobile billboards since 2012.
As part of their portfolio, Kre8's bright digital and static displays let brands showcase fixed images, animation, and even broadcast quality commercial spots in real time without production costs. With the versatility of their activations, advertisers leverage Kre8's mobile billboards for a broad range of activations, including parades, annual campaigns, entertainment marketing, conventions and special events.
Shaun Habibian said "We are extremely excited about our exclusive partnership with StreetMetrics – the innovator and leader in the out-of-home real-time measurement space. We are in the business of capturing attention and providing traffic to businesses, venues, and events. Now through the StreetMetrics platform, we know our engaging and highly visual custom mobile billboard solutions directly affect consumer decisions and behaviors."
As the demand for experiential outdoor marketing grows, Kre8 Media and StreetMetrics' partnership enables advertisers to uniquely blend the art and science of marketing to effectively reach their target audience.