Adrian J Cotterill, Editor-in-Chief
Grupo IMU, the leading out of home media company in Mexico, has appointed Hivestack as its first supply side platform for programmatic digital out of home.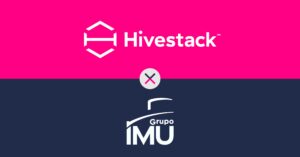 The partnership will make Grupo IMU's high impact DOOH inventory available programmatically to advertisers on both a local and global scale.
Programmatic campaigns across Grupo IMU's network will reach its +60m weekly impressions across high impact screens on roadside, bus shelters, urban panels and at the Mexico City International Airport.
Hector Gonzalez, Chief Revenue Officer US & LatAm at Hivestack told us "This is an incredible opportunity for us to offer Grupo IMU's premium DOOH inventory to advertisers locally and globally and we are thrilled to include screens from across the main airports and on hightraffic roadside locations across Mexico. The partnership will create new opportunities for Grupo IMU to benefit from new revenue from 'Outside-in' campaigns and offer digital inventory on a much larger scale to advertisers globally."
Cynthia Vargas, Head of Programmatic at Grumo IMU added, "At Grupo IMU we have a large network of inventory and extensive experience executing successful DOOH campaigns that we are excited to apply to programmatic DOOH. Programmatic DOOH advertising and its relevance has grown in the last six years and connecting with Hivestack provides us with transparency and security in the management of our inventories, in addition to benefiting from their excellent products and services that will help us go further."
We are told that as part of this partnership, Hivestack is reaffirming its commitment to support collective action to tackle the climate crisis and help its clients and partners transition to a net zero economy. Grupo IMU aligns perfectly with this mission with more than 400 of its urban panels enabled to receive AA, AAA, C, D, CR, square and button batteries and batteries, all of which are recyclable