Gail Chiasson, North American Editor
Bob Martin, whom we mentioned Nov. 12/09 as having recently joined RMG Networks (Reach Media Group) as chief marketing officer, tells us that, contrary to an earlier rumour, he had remained as president and CEO at LevelVision LLC until recently.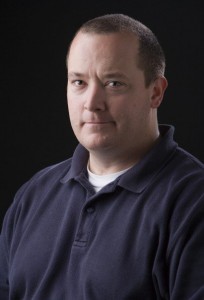 Further, over recent months, he had reinvented LevelVision's floor-screen product and completed the merger and acquisition transaction on the college network.
Considered a creative thinker, Martin has led the invention and development of impactful marketing ideas, strategies and audience experiences – particularly within the out-of-home, place-based and captive-audience video, shopper marketing, cinema, and interactive TV advertising media landscapes. He joined RMG a month ago.
RMG, if you recall, is the combined entity formed last July by Danoo, a location-based digital media network, and IdeaCast, provider of advertising in the rapidly expanding captive television category. (See Aug. 19/09 article.) RMG aggregates valuable consumers into highly-targeted audience networks and is initially focused on three segments: the Business Traveler network, the Health & Fitness network and the Urban Mobile network.
Prior to his position at LevelVision where he also managed and expanded the IP portfolio by 50%, Martin was founding partner of Bob Martin Media Consulting, and earlier was vice-president group communications director at Universal McCann. He started his career as a media planner and buyer in 1993 at Independent Media Services Inc. and then at KSL Media. From there he joined the McCann agency family in 1996 and held progressively more senior media positions at McCann Erickson and then Universal McCann.
Martin was a founding member of OVAB.