Gail Chiasson, North American Editor
New York-based TouchTunes, positioned as the largest interactive out-of-home entertainment network in North America, has announced this year's new Christmas playlist for celebrating the holidays.
The TouchTunes Christmas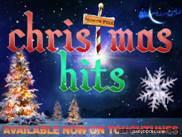 Hits playlist will be available on more than 30,000 digital jukeboxes nationwide through New Years and offers a selection of songs perfect for rockin' around the Christmas tree.
And to build awareness of the playlist and drive jukebox plays, Christmas Hits will also be promoted on Barfly TV screens across the country. The custom playlist will help set the festive spirit in bars and restuarants across North American and allow customers to choose their favorite songs. The list features more than 100 wide-ranging pop, rock and oldies tunes, including such hits as:
Must Be Santa by Bob Dylan
Santa Claus is Back in Town by Johnny Lang
Run Run Rudolph by Lynyrd Skynyrd
Rudolph the Red-Nosed Reindeer by Los Lonely Boys
Santa Claus is Coming to Town by The Jackson 5
Christmastime by Smashing Pumpkins
Candy Cane Christmas by Darius Rucker
Jingle Bell Rock by Stephanie Smith
Feliz Navidad by Jose Feliciano
"These songs really define the holiday spirit, and there's no better way to celebrate Christmas than with a great mix of classics and new favorites," said Vicki Saunders, vice president, digital media and music marketing, TouchTunes.
"TouchTunes offers the best music available across the nation's largest network of its kind, and playlists like this Christmas one will make music fans want to celebrate more!"