Further to Manolo's scoop on thinking he had spotted Christie Digital's MicroTiles on Monday evening's US TV show 'The Colbert Report' here's almost proof positive he is correct…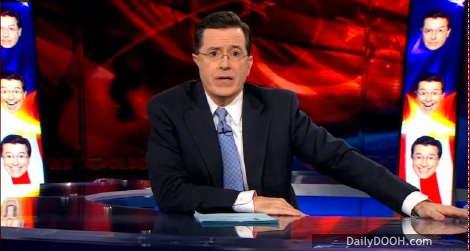 In total there are 4 video columns as part of the set. You can see the inner 2 next to Stephen Colbert in the pictures above and below.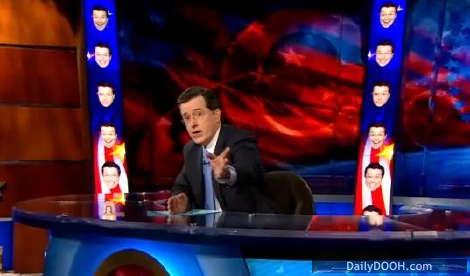 All the columns definitely look like MicroTiles and that they are 1 x 6 columns (Formula version: _1X6_T_T_T_T_T_T_).