atmAd this week appointed senior CBS Outdoor executive James Ellis as Account Director, National Sales as it aims to strengthen its UK sales team to support the growth of the UK business.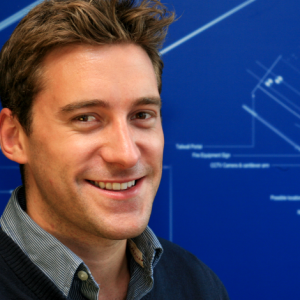 James Ellis takes responsibility for managing advertising sales with London's main West End media agencies including Carat and OMD.
We are told that specifically that he will be responsible for growing agency business booked through Posterscope across atmAd's national network of over 6,000 screens.
James brings over six years experience to the role with previous roles at Five Television and as a founding member of the CBS Outdoor Alive team.
Back in 2008 he was part of the Campaign Award Digital Sales Team of The Year and the same year won a Media Week Silver Award for Medium Sales Pitch of The Year for his work with Playstation.
The appointment comes as atmAd announces a major restructure of its UK sales team with a focus on promoting their national proposition and in particular their growing strength in the FMCG sector. The new team led by National Sales Director, Justin Stark will focus on developing relationships with specific national advertisers and FMCG brands based in three key areas; outdoor specialists, agencies and clients.
Justin Stark, National Sales Director at atmAd told us "We have very ambitious plans for the next twelve months and this new team structure will enable us to provide outdoor media specialists, agencies and clients with tailored advice on how best to maximize their media spend".
He added "James' extensive expertise and experience working on award winning campaigns will provide a valuable addition to our strategic expertise in agency relations and will be at the forefront of our 2010 sales strategy"