Gail Chiasson, North American Editor
While press rooms for mainstream and trade press are usually hidden away, far from a trade show's action, The Blogger Lounge, geared to allow bloggers and friends a place to relax, interview, blog and enjoy an espresso, will be front and centre at the upcoming Integrated Systems Europe show in Amsterdam.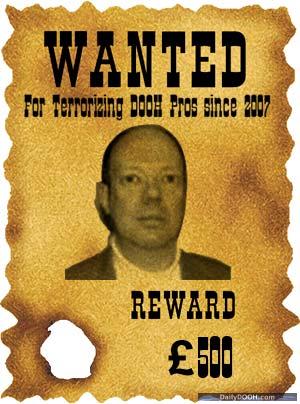 Organized by DailyDOOH digital signage/digital out of home business, The Blogger Lounge is believed to be the first of its kind for such a large AV show.
Specifically designed for the comfort of bloggers – who have basically re-written the rules on how industries are watched, analyzed and written about – leading technology and media blog dailydooh.com is changing the way trade shows are covered by these new-style journalists with its Blogger Lounge comfy couches and chairs, free high-speed Internet and a barista on hand to provide all the espressos and lattes visitors can sip.
The DailyDOOH Blogger Lounge will be located right among the booths and attendees in the ISE trade hall.
"We wanted to put together an area that was comfortable and relaxing, and would allow our own writers and our friends who cover the industry to sit, write, meet and catch their breath," says Adrian Cotterill, UK-based DailyDOOH's editor-in-chief. "This is going to be the place where a lot of the buzz around ISE will be created and relayed to readers all over the globe."
Cotterill hopes that the lounge attracts not only the digital signage crowd, but writers more focused on the AV and systems integration sector, as well.
"People tend to not always realize the influence that bloggers and social media in general have on how companies, and the industry as a whole, are viewed," says Dirk Huelsermann, president of OVAB Europe, whose booth will be adjacent to The Blogger Lounge. "We're going to see blogging and social media right in the middle of the event, and that's fantastic."
The ISE runs Feb. 2-4 at Amsterdam's RAI. The DailyDOOH Blogger Lounge will be located in hall 10 at stand 10N118.