Gail Chiasson, North American Editor
With February being American Heart Month, Philadelphia-based AMI Entertainment Network is opening its national DOOH network of more than 15,000 broadband-connected jukeboxes and touchscreen games across the country to support the American Heart Association's 'Go Red For Women' campaign.
The national campaign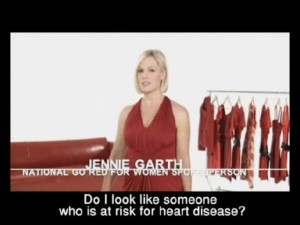 raises awareness about the prevalence and risks of heart disease, the No. 1 killer of women in the United States. The campaign weaves inspirational stories from real women with facts about the disease and advice for people wanting to make a commitment to heart health.
AMI Entertainment Network rotates 15-second public service announcements, featuring actress Jennie Garth, on the screens of its broadband-connected jukeboxes and countertop touchscreen game consoles found in restaurants, diners, bars, and taverns throughout the country.
"We are proud to support the 'Go Red For Women' initiative to prevent heart disease, which kills roughly one woman every minute in this country," says Mike Nickerson, vice-president advertising at AMI Entertainment Network. "Our nationwide digital entertainment network, which provides advertising and PSA support, generates more than 100 million interactions a month, primarily with hard-to-reach 20 and 30 year olds."
First launched in 2004, the 'Go Red For Women' campaign has encouraged millions of women to stand up and take heart health personally through special events and wellness education programs.
The American Heart Association is the nation's oldest and largest voluntary health organization committed to raising awareness for and preventing heart disease and stroke. AHA supplied creative for the campaign.
AMI Entertainment Network Inc. is a global provider of on-location digital entertainment, from touchscreen games and jukeboxes to streaming news, music, and video programming. With its signature Megatouch and Rowe brands plus strategic partnerships with TAP.tv, Rock-Ola, Almotech, and Games Warehouse, AMI provides content-rich entertainment solutions to bars, restaurants, and commercial venues in over 30 countries worldwide. Expanding its digital portfolio to touchscreen PCs and mobile devices, AMI is at the forefront of touchscreen entertainment for any venue or platform