Adrian J Cotterill, Editor-in-Chief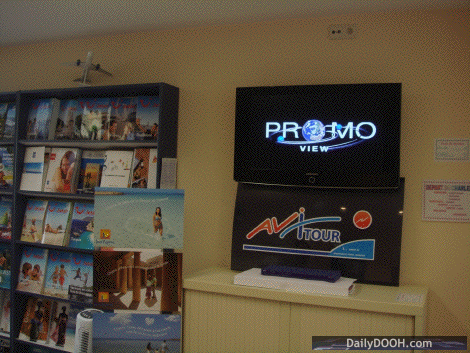 We first covered Roku's Brightsign product back in April and they have made quick work of getting their first European customer – in this case Avitour, a Belgian service company comprised of more than 160 independent travel agencies
Avitour initially installed 10 Brightsign HD2000 units working for the trial but has now ordered 100 units which we are told will all be deployed by the end of the year.
Anthony Wood, Founder and CEO of Roku told us that "We've responded to market demands for a networked product by providing unparalleled performance at an affordable price without the complications of a PC-based solution" – the BrightSign HD2000 is described as a fully integrated, high-definition digital sign controller!
About Roku

Roku develops products and software for digital media delivery including digital signage. Roku BrightSign sets new standards for video quality, reliability, price, ease of use and interactivity for solid-state digital media players. In addition to the BrightSign HD2000, Roku offers the BrightSign HD600 model supporting standard definition video and interactivity options.