Adrian J Cotterill, Editor-in-Chief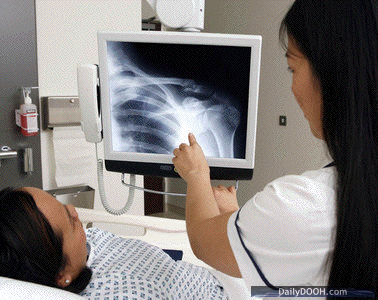 Actually not as innovative as the author points out as there are plenty of folks who have systems that do this and plenty of world-wide installs to boot as well.
Slightly interesting nonetheless…
An entertaining bedside manner

25.07.2008
An Irish company is helping to spread the 'Digital Hospital' concept around the world with its innovative digital triple-play entertainment and information system called MEDIVistaTM. It allows patients to access TV, internet and telephony services from a touchscreen computer, as well as giving medical personnel access to their electronic records and X-Ray images.

Lincor Solutions, which operates from Dublin and Cork, was founded in 2003. Its patented MEDIVistaTM system is now delivered through a network of channel and technology partners in Europe, the Middle East, Asia and the Americas.

Its latest installation is at the Mater Dei hospital in Malta, in a joint venture with local cable company Melita. In Ireland, the company introduced its system at the Santry Sports Clinic in conjunction with GE Healthcare.

"Hospital patients throughout Europe have come to expect the same level of digital communications as they would in their everyday lives," said Richard Cooke, chief executive, Lincor Solutions. "The installation at the new state-of-the-art Mater Dei Hospital in Malta will allow staff and patients a level of communication and interaction not previously seen in the region. This adds to our growing list of installed hospitals throughout Europe."

In-patients can select from one of three TV packages that includes up to 100 digital TV channels. All packages are inclusive of a 2Mbps internet connection, telephony services from Hello and 60 radio channels. Melita is providing children with adapters enabling them to use their game consoles over the TV-bedside unit.
From http://www.siliconrepublic.com/