Adrian J Cotterill, Editor-in-Chief
Described as a new and unique form of multi-sensory out-of-home media these freestanding multi-sensory advertising kiosks in bright, vibrant colours from AdOasis were one of our favourite exhibits at #Kioskcom.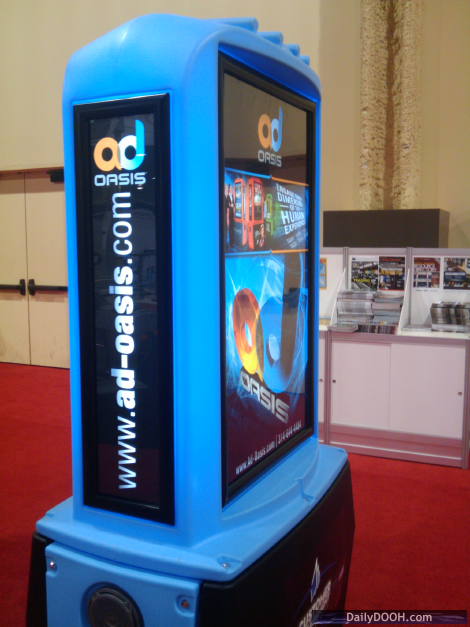 These often run Nanonation software we believe but at this event were powered by DC Media players who of course ran and sponsored the #Kioskcom show floor network.
The units are waterproof, on wheels and can have add-ons like scent sprayers !!! – go to the kiosk that advertises the Monster (think Red Bull) Energy drink and you can smell it as you approach. Very clever.