Manolo Almagro, Q Division Managing Partner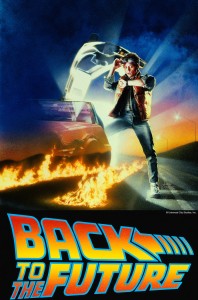 This week's Parallel Worlds post comes to you from the Philippines – a place that is arguably Asia's largest English speaking AND westernized country. It's summer time here in Manila, which means that on a cool day the temperature bottoms out at about 35 degrees Celsius (that's 95 F. for the folks that didn't adopt the metric system) Believe me when I say this – things are are heating up out here, especially when it comes to describing level of activity in DOOH – from the regional ad agencies, brands and traditional out of home media companies.
I had the honor to speak at Manila's first ever Digital Out Of Home Forum last week. Organized by the Philippine Center for Out of Home Media Research + Science, and held at the Asian Institute of Management in Makati. By my estimates about 70+ people in attendance with not an empty seat in the house. Amazingly enough- everyone made it to the 8:00AM event on-time. Which, if you know Filipinos – is an stunning feat in itself. I say this because (1) I am a filipino and (2) as a people we are known to be notoriously late. It's this cultural phenomenon that has given rise to a new category of time called – Filipino Time.
Overall the forum was great-  everyone is asking the right questions. Admittedly- I felt alot like Marty Mcfly in Back to the Future – visiting my past life, but this time I would use my experiences in the US (their possible future) to accelerate the growth of their DOOH industry.
The attendees were a good mix of agency media buyers, marketers, traditional outdoor, transit media networks, retailers and mall developers. Something to note- only 2 software providers!
I wasn't surprised as I've seen this type of thing all over the region. Not a day goes by that a retailer, network owner or AV solution providers contacts me (since I'm sort of a local now) and wants help finding alternatives. This situation is only worstened by the fact that everyone and their mother in Asia- has become a Scala reseller.
Point of fact – the major digital OOH network operators in this country are using Scala IC3, which since the release of Scala release 5 has reached its 'end of life' for support. It's no wonder that they are looking for a more cost effective platform rather than put further investment in Scala.
Here's some free advice for you platform providers – get out here now, it's time to open up an office in Manila. There are very few competitors (for now) – the people speak English fluently which would allow you to do two things;
set up a technical support team that could easily cover the whole Asia region
once you've established your support center,  you can then off-shore the US help desk traffic to a much lower cost of labor