Adrian J Cotterill, Editor-in-Chief
Captive People, the folks behind those nice London trikes that I like (the one with the portrait LCD on the back) have just done two exclusive Tricast campaigns around London for Betfair, the online betting exchange and casino.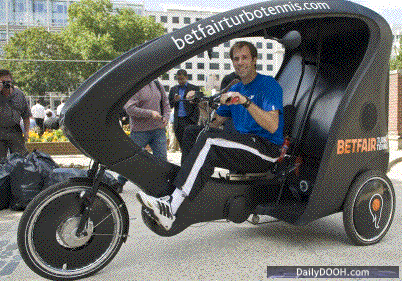 The promotion was for the first Turbo Tennis event held at the O2 Arena and the Betfair partnership with the World Series of Poker
Three (3) branded Tricast vehicles were used across London – though not all driven by Greg Rusedski I hasten to add!!!