TCN Media, the sales and marketing solutions division of TargetCast Networks, announced last week its first mobile application for away-from-home television viewers in America's casual and fast casual restaurants.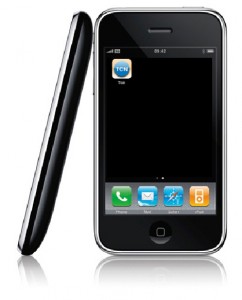 TCN's mobile application will be available for the iPhone in Q4 and will essentially function as the mobile gateway for all information and entertainment provided by the company through its network of locations in national chains offering incentives and promotions to complement their active, on-the-go lifestyles.
Jerry Hall, TCN's President/CEO told us first "TCN's mobile application will allow the user to access branded incentives and information provided by our affiliate and advertising partners with one seamless application but with a skin unique to each chain's brand. The goal is for our viewers who visit the restaurant to associate the application with a fun, easy way to interact with our content and the chain's experience equally.
One example quoted was for a TCN viewer; who will see the app promoted on a screen in an Applebee's, she then downloads the free application to her iPhone and gets the Applebee's icon on the phone to access food and beverage incentives, enter contests, play trivia, etc.
If she leaves that location and goes into another branded location, perhaps an Einstein's, the iPhone app recognizes the customer as a member of the TCN network but an Einstein's branded icon delivers the special offers specific to that chain!
Jerry continued "We have developed this application to assist our venues with their daily efforts to improve customer engagement and ROI. We will, however, offer a limited number of advertisers the opportunity to sponsor the application"
TCN partnered with XD Theory based in Santa Monica to develop and deliver the app and to assist with branding the program for the venues and for a limited number of advertisers this year.
Alex Perez, XD Theory, Executive Director told us "Our work for TCN will unite disparate brands into an overall encompassing loyalty program rewarding consumers for shopping at restaurants via a mobile application. The program is yet another extension of an integrated campaign at the retail level."
About XD Theory

XD Theory is an independent digital advertising agency providing marketers with the full breadth of online and mobile marketing solutions. The agency focuses on consumer engagement through innovative approaches and technology. XD Theory is located in Santa Monica, CA and was founded by Manish Dua and Yanick Lord.