Adrian J Cotterill, Editor-in-Chief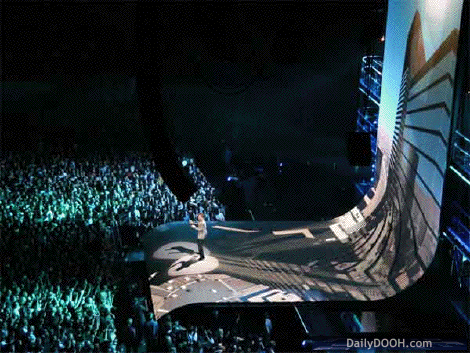 Vladimir Krylov, Chief editor and Michael Nikoulichev, Deputy chief editor from the Internet Journal, Large Electronic LED screens have a nice in-depth article on "LED Screens Of Unusual Shapes" over on their web site.
The article includes lots of good pictures and is well worth a quick read.
Shown above George Michael in concert in what we are definitely told is a Barco LED (though it looks more like projection) – isn't that cool?